Surfing the web for some rocky road recipes? Then you've come to the right place because we have the best rocky road recipes around just in time for National Rocky Road Day! 
Rocky Road Dessert Recipes To Stuff Your Face With
June 2nd is National Rocky Road Day and we're stuffing our face with these awesome rocky road dessert recipes! Rocky road bars, candy, ice cream, it's all here on Homemade Recipes!
Make your own homemade rocky road with this Chocolate Making Kit from Grow and Make! 

With only four ingredients required, this is the perfect recipe to make with the kiddos!
image via Brit + Co
Sometimes you just don't want to go through the process of baking something (those 20 minutes of waiting can be torturous, we get it); that's where this recipe comes in! Mix together your ingredients, pop it in the microwave, and voila!
image via Food
Fortuna must be smiling upon little ol' us because this recipe answered our prayers in just one bite.
image via Yummly
Guilt-free rocky road ice cream? It's true and it's this recipe right here!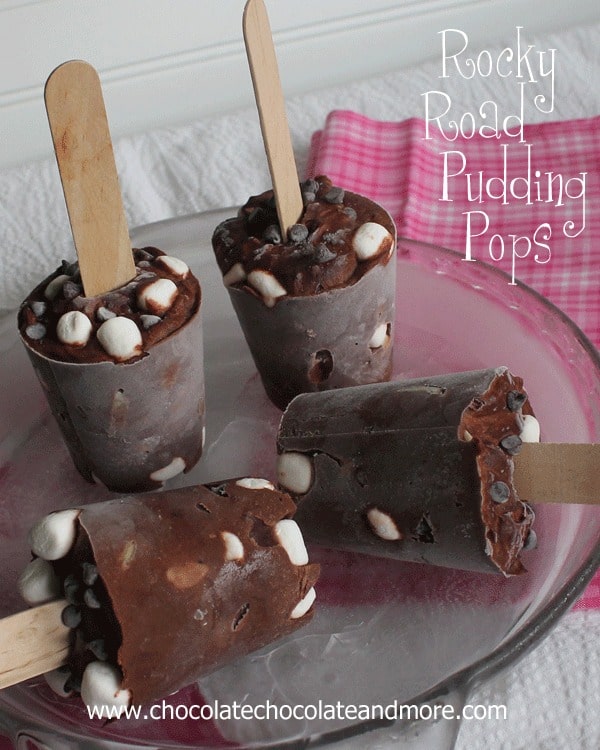 image via Chocolate Chocolate and More
One of the great things about Summer is the given excuse to "cool down" with popsicles and ice cream. I mean, you don't want to overheat and die, right? (That took a morbid turn rather quickly, didn't it?)
image via All Recipes
We came across this recipe via a newspaper (yes, those still exist) clipping and it is AWESOME! But then again, isn't everything vintage awesome?
image via Cupcakes Garden
These cupcakes might not be the easiest, cleanest things to eat, but our motto is "If you're not getting messy, you're probably not doing it right." (We just made that up right now, but can't you see the accompanying merchandise already?)
We almost died when we came across this rocky road donut recipe! It's everything we want in one dessert: bite-sized, chocolatey (is that a real word?), cake donut, marshmallows, and rocky road.
image via She Knows
If you're gluten-free, we've got you covered with this ooey gooey rocky road brownie recipe! This brownie melts in your mouth and tastes ten times better when topped with Vanilla Bean or Dulce de Leche ice cream.
image via Brooke's Kitchen
Sometimes, we find ourselves stuck between a rock and a cupcake: we love eating healthy, but also have a raging sweet tooth which can make eating healthy 100% of the time difficult indeed. Thankfully, this homemade rocky road bars recipe is healthy, paleo and straight-up delicious!
image via Baker's Royale
*dreamy sigh* Yup…
image via Taste and Tell
We gotta show some love to our blondies out here! Staying true to the fact that blondes have more fun, this rocky road recipe is a blast and will leave you reaching into that pan for seconds, thirds, fourths, we stop counting after a while.
image via Oh Nuts
We absolutely adore how beautiful this rocky road candy bar recipe turns out. It's so pretty, you're almost afraid to take a bit and ruin it. Hah, just kidding.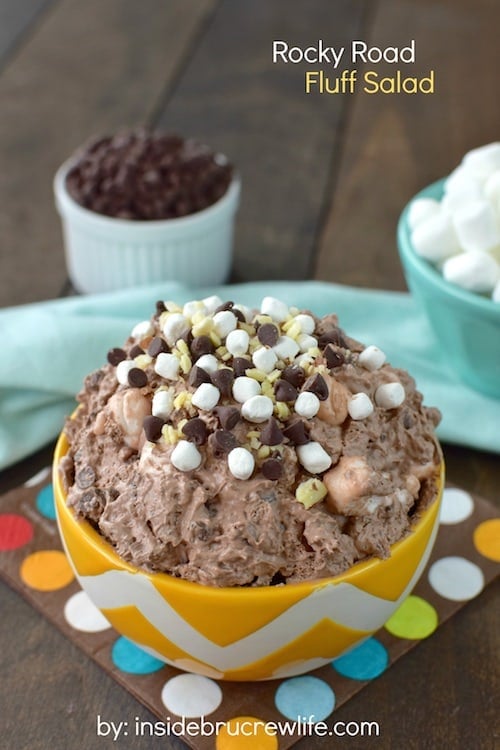 image via Inside Brucrew Life
If we ever made the mistake of saying salads are boring, we totally take it back.
image via Kitchen Grrrls
This recipe is the coolest, most alternative kid on the list. It's gluten-free, vegan, no bake, and probably has its own awesome collection of vinyl records too.
image via Pixel Whisk
These rocky road cookies are another gluten-free recipe that's sure to convert even the biggest skeptic. Topped with a great big toasted marshmallow on top, you're going to want to make these rocky road cookies every day.
image via Liv for Cake
This rocky road recipe not only boasts peanut butter and rocky road ingredients, but is one of the most beautiful bundt cakes we've ever laid eyes on. Definitely not for beginner bakers (unless you're a daredevil who plays by your own rules), this recipe requires a bit more skill and patience, but the final product is totally worth it.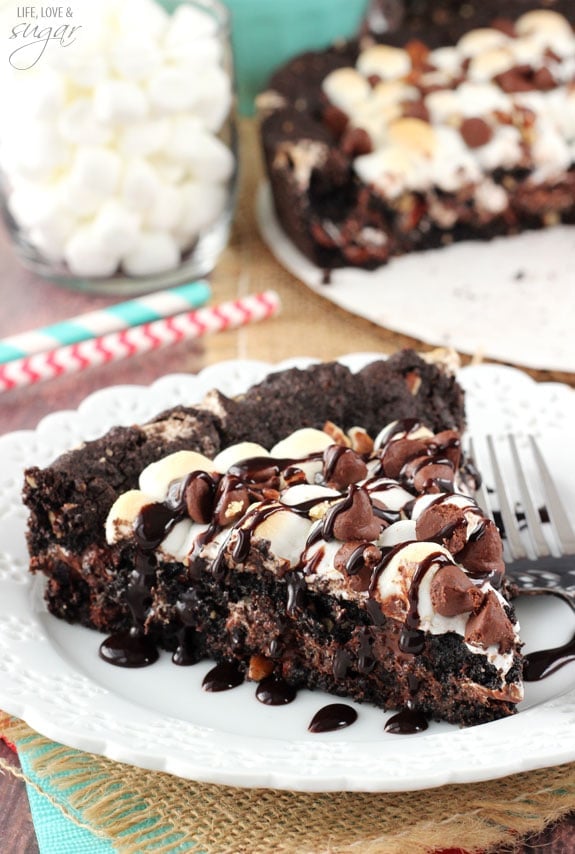 image via Life Love and Sugar
Yes, yes, and more yes. We had to end the list with this scrumptious, uber-decadent rocky road cookies cake. Just look at it – it's oozing with marshmallows, chocolate, and and more chocolate.
Life is too short to spend your days counting calories. Indulge and Happy National Rocky Road Day!
Jonesin' for more dessert recipes? Get your fix with these 39 Mouth-Watering Dessert Recipes, 23 Pizookie Recipes You Can Only Find Here and No Bake Desserts for Hot Summer Days!
That's all, folks! If you enjoyed our Rocky Road Recipes for National Rocky Road Day, let us know in the Comments section below! We love hearing your feedback and comments; we also love sharing recipes, so if you have an awesome rocky road recipe you're dying to share with the world, we'd love to read about it and try it out for ourselves! HomemadeRecipes.com was founded to create an online community where foodies and chefs can share recipes and learn new ones! If you love to cook, love food or have some great recipes and ideas you'd like to share with us, shoot us an email and make sure to stay in touch on Facebook, Twitter, and Pinterest! We're always looking for contributors and want to hear from you.
Don't forget to sign up for our newsletter here!
Do you have Instagram? Don't forget to follow @HomemadeRecipesOfficial.
Click here to Like Us on Facebook.
Click here to Follow Homemade Recipes on Pinterest