Make every day a special one for you and your family with these mouth-watering prime rib recipes! Why wait for the holidays or a special affair to make prime rib when we have all of these recipes for you to try out?! Make any of these prime rib recipes today!
Prime Rib Recipes Too Tempting to Pass Up On!
1. Garlic Crusted Prime Rib Roast
Special occasions call for a special menu just like this buttery and garlicky prime rib roast. The trick to absorbing all the flavors in the marinade is to wrap it tightly with a cling wrap, place it in a container to catch all the juices, then store overnight in the fridge.
2. Mushroom Crusted Prime Rib Roast
A mixture of dijon mustard, white miso paste, garlic, fresh cracked black pepper, and chopped dried porcini mushrooms blend together to make this dangerously delicious prime rib.
3. Pepper-Crusted Prime Rib Roast
A huge chunk of juicy and tender pepper-crusted prime rib roast you don't wanna miss. The secret to this delicious peppered prime rib rendition? It is all in the prime rib rub!
4. Coffee Rubbed Prime Rib Roast
An easy-to-make spiced coffee prime rib roast rub–have you ever heard such a thing? Well, it takes this prime rib roast recipe into absolute perfection!
5. Whiskey Smoked Prime Rib
[instagram url=https://www.instagram.com/p/BtJASuYFg7v/?utm_source=ig_embed hidecaption=true width=625]
A prime rib roast needn't have to have lots of ingredients. This simple recipe calls for only 7 but it is just as good as the rest. And this whiskey smoked prime rib is a total melt-in-your-mouth goodness!
6. Cranberry Crusted Prime Rib Roast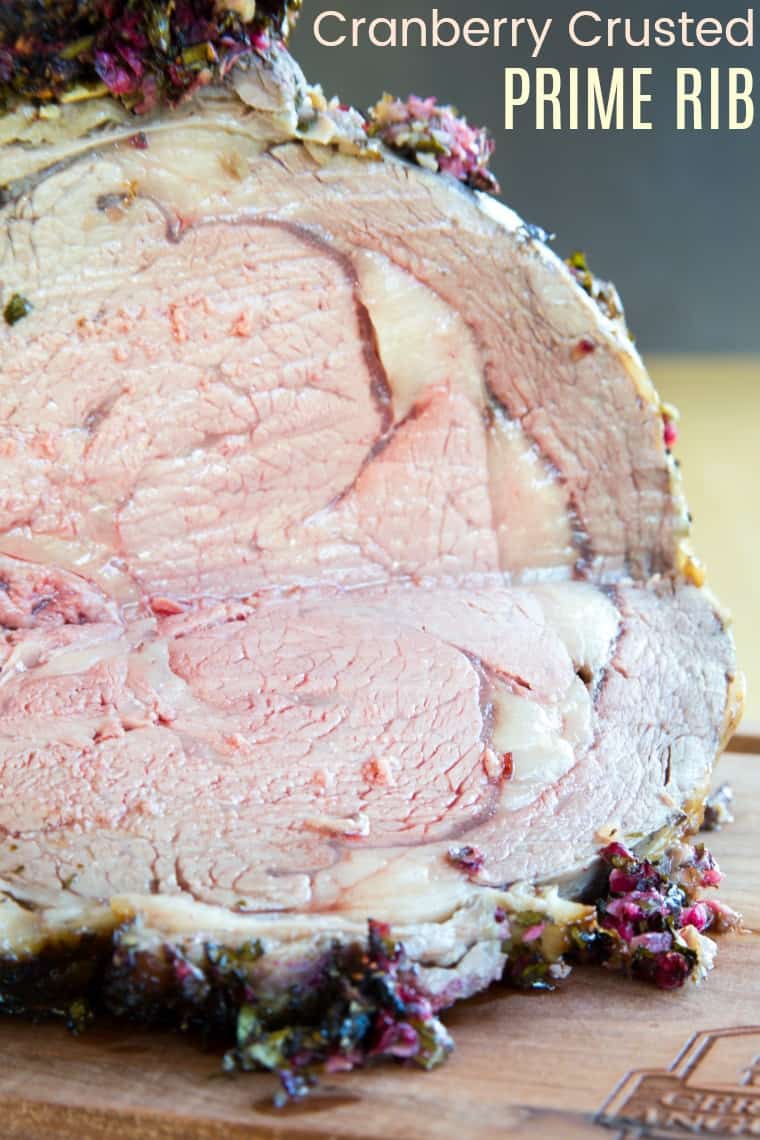 Truly a must-try prime rib recipe that is great for a special celebration but easy enough to even make on an ordinary day. Help yourself to this culinary delight of a cranberry crusted prime rib roast.
7. Peppercorn and Rosemary Crusted Prime Rib
A rub of peppercorn and rosemary complements beef perfectly. Find out why as you take on this peppercorn and rosemary crusted prime rib roast. Each slice is complete heaven!
8. Slow Cooker Herb Crusted Prime Rib
A prime rib so tender you can slice through it with a fork! That is the slow-cooker herb crusted prime rib and more!
9. Organic Garlic and Sea Salt Rubbed Prime Rib
Organic spices make this organic garlic and sea salt rubbed prime rib taste so dang good. If you prefer it well done, carve from the ends. For rare cuts, you might want to carve from the center.
10. Pomegranate Balsamic Glazed Prime Rib Roast
This slow roasted prime rib recipe is glazed with a tangy and tasty pomegranate balsamic sauce. You will find the recipe not only mouthwatering but good-looking, too.
Watch this video from All Recipes for an easy slow cooker prime rib roast recipe:
Prime rib owns the holiday season but you don't have to wait for the holidays. While they can be pricey, once you get a taste you realize why the cut of beef is worth all that money. Whether you use just salt and pepper or try something more adventurous like mushrooms, peppercorn or garlic and herbs, you'll still get mind-blowing flavors. We hope you enjoy these recipes as much as we here at Homemade Recipes do!
What do you think of these prime rib recipes? Which recipe are you planning to try? Share your experience with us in the comment section below!
Up Next: 12 International Ways To Dress Up Your Hamburger
Don't forget to keep in touch, foodies!

Also, make sure to follow us on Facebook, Instagram, Pinterest, and Twitter!
Editor's Note: This post was originally published on April 27, 2016, and has been updated for quality and relevancy.