Moms are the most special people on the planet so why not pamper them with these delicious homemade Mother's Day brunches? This post will help you come up with the best fruit salad, French toast, and waffle recipes among others which will surely make your mom's day. Don't worry. These homemade recipes are fuss-free and so yummy—your mom will be impressed!
Mother's Day Brunches | 25 Homemade Recipes
1. Lavender Fruit Salad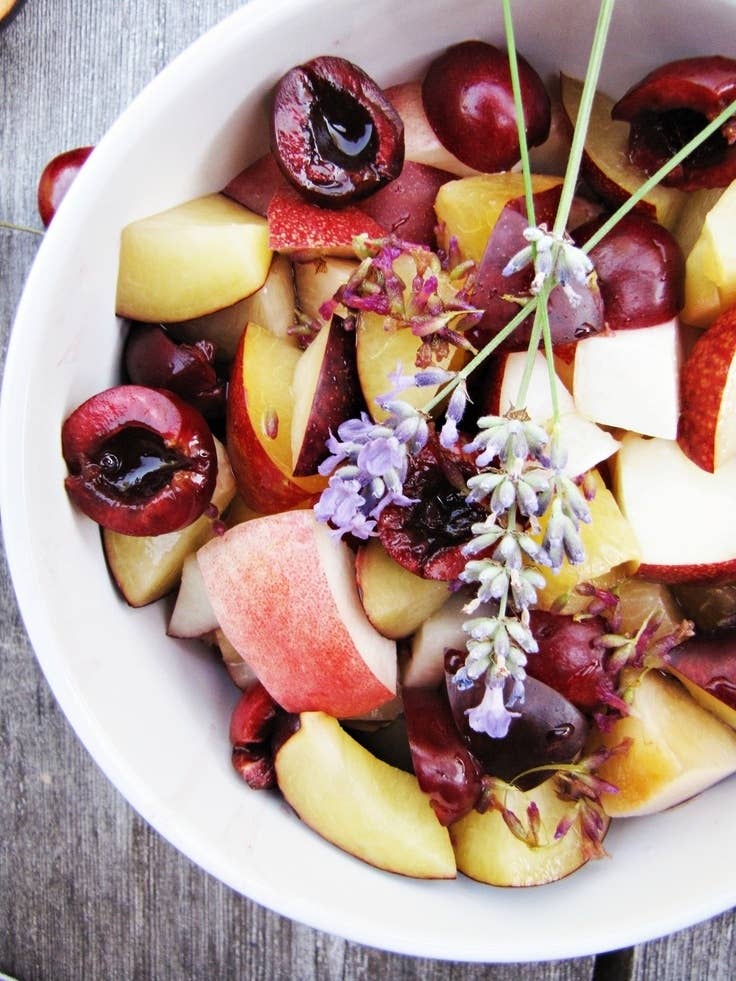 Lavender syrup makes this fruit salad Mother's Day worthy.
With lavender-scented syrup drizzled on top, this Summer salad is a great way to make Mom's day extra special (just like her!). You won't need to worry about her diet since all the ingredients required are healthy. As the saying goes, "An apple a day keeps the doctor away" so you can never go wrong with this one.
2. Italian Brunch Torte
Baked, layered and perfect for moms the world over!
Enjoy Mother's Day brunch with this impressively layered breakfast bake. Serve with a simple mixed greens salad and your mom will feel the love with every bite. Trust me, she'll find the combination of Parmesan cheese, deli ham, and hard salami too hard to resist.
3. Strawberries and Cream Stuffed French Toast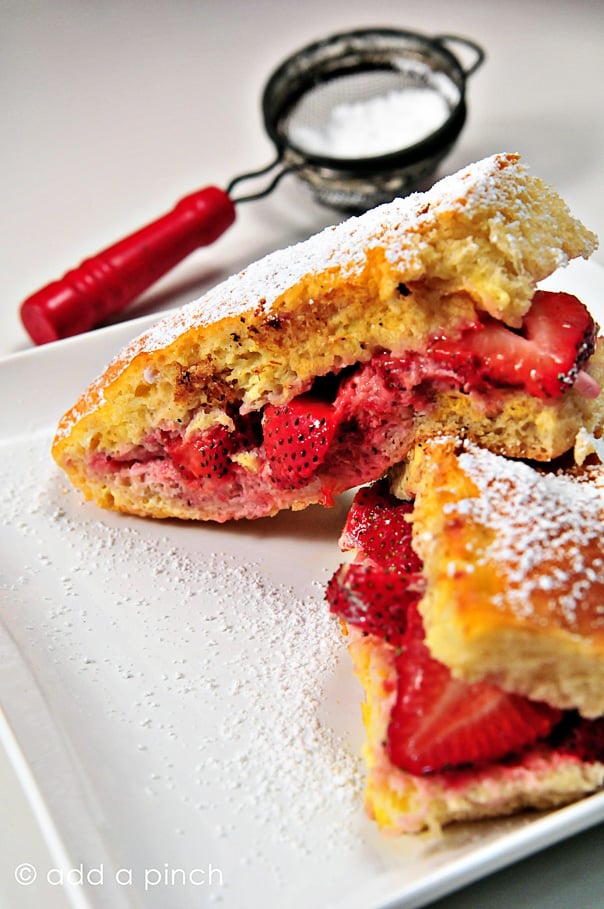 What brunch would be complete without French toast?
The only downside to this French toast recipe is you'll want to eat it every single day. The strawberry brings out the best of this dish and will leave you craving for more. Better stack up on these delights when you go visit the market!
4. Maple Apple Bacon Waffle
Go ahead, add that extra side of bacon. We don't judge
C'mon, it's Mother's Day which means you must go all out and if this waffle recipe doesn't scream "all out" then we don't know the one that does. All you need for the Apple Bacon Waffles is a pound of bacon, at least two cans of apple pie filling and some whipping cream. As for the Maple Syrup, a tablespoon of maple extract, 1/2 tsp. of butter extract, and a cup of brown sugar should do the trick.
5. Blueberry Bundt Cake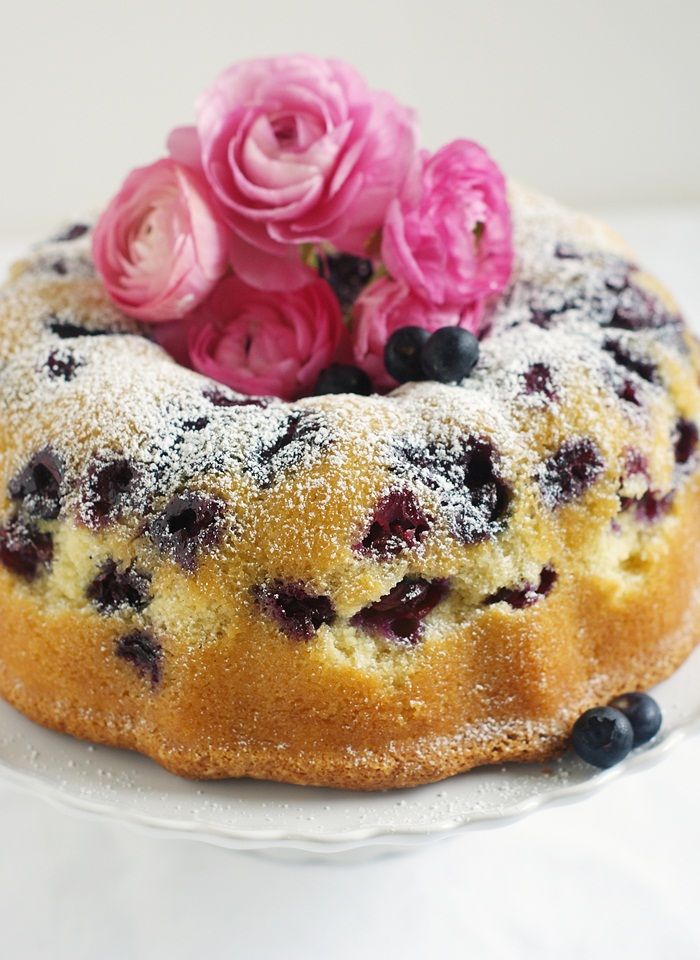 Don't forget the roses in the middle!
This easy to follow recipe will leave you with a beautiful, bakery-style bundt cake. Perfect for even the pickiest of mothers, this cake is a one-way ticket to impressing your mom. The blueberry flavor will definitely complete your mom's day. This cake is so good it can be a mother's day gift.
6. Spinach Salad with Warm Bacon Dressing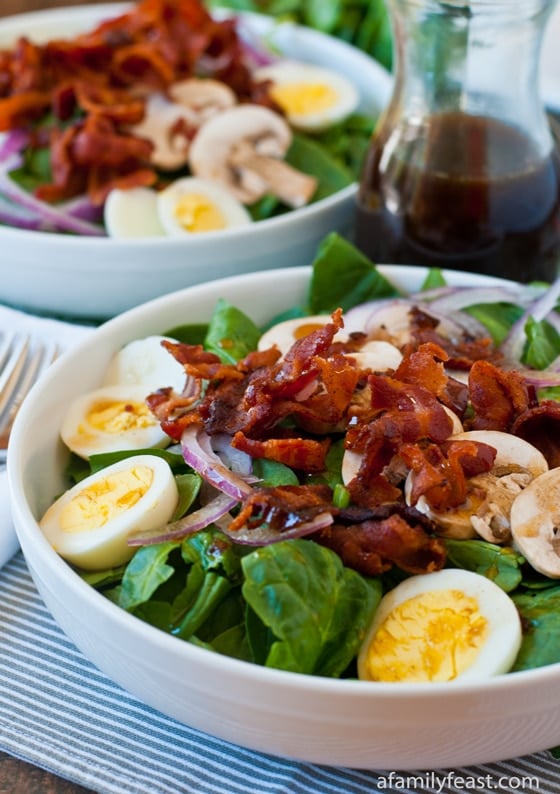 The Cobb salad gets an upgrade for Mother's Day!
This fabulous salad has fresh baby spinach, hard-boiled eggs, fresh mushrooms, red onion, and crumbled bacon. The best part? The hot bacon dressing. To sweeten things up, add some Dijon mustard for optimal result.
7. Cheesy Potato Bake with Eggs
This casserole is perfect for every morning!
A special brunch recipe enough to feed the entire family and then some. So why not invite your neighbor's mom too and make it a Mother's Day block party celebration? I already get the feeling, it will be your mom's new favorite dish!
8. Strawberry Spinach Salad
The perfect salad for elegant moms.
A healthy salad dish mom will love and ask for over and over again. Don't be surprised if she requests this dish to be a staple on weekends. We apologize in advance!
9. Creamy Fruit-Filled Crepes
Take your mom to France with these beautiful crepes.
These tasty paper-thin crepes are made even better with a spoonful (or more) of honey-vanilla Greek yogurt, chopped fresh fruit and, to get even fancier, fresh homemade compote. Your mom just discovered her new favorite dessert.
10. Blueberry Peach Gratin
Take your mom on a European getaway with this amazing blueberry peach gratin. This recipe is filled to the brim with blueberries and peaches and topped with a honeyed Greek yogurt sauce. This recipe is the perfect blend of creamy, fruity, and crunchy.
11. Egg Baguette Bakes
This recipe leaves us speechless and in tears (of joy!).
Please give us a moment while we weep tears of ecstasy! When we first tried this egg baguette bake recipe, we couldn't believe it was real. Yes, we were eating something but was it really a toasted baguette filled with eggs and sausage? Leave your mom thinking the same thing with this beautiful recipe.
12. Deviled Egg Croissant-wiches
Show your mom just how special she is with this beautiful, gourmet croissant-wich.
Any sandwich made with croissants is automatically the best sandwich ever! This croissant recipe perfectly combines the buttery, flaky nature of croissants with creamy, tangy deviled eggs. And to think, these sammies only take 25 minutes to prepare.
13. Asparagus Mushroom Crustless Quiche
Ooo la la, this dish is totally brunch-worthy.
I love asparagus and mushroom omelet. I also love quiches, so, of course, this asparagus and mushroom quiche recipe had to be posted. Treat your mom with this delightful Mother's Day brunch menu.
14. Crab Cake Eggs Benedict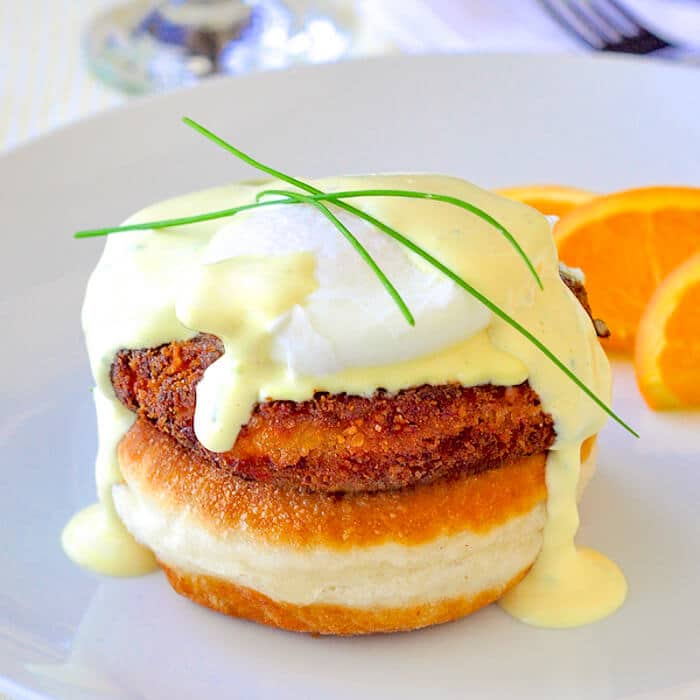 Surf n' turf in style with this beautiful breakfast recipe.
This crab cake recipe is the perfect Sunday brunch menu after a long week. Your main ingredient is a pound of coarsely chopped crab meat (cooked). Add some Worcestershire Sauce and Dijon mustard and it should taste as great as those you'll find in restaurants.
15. Savory Whole Wheat Zucchini Muffins with Green Chiles and Cheese
A traditional muffin gets a non-traditional makeover.
A wonderful way of sneaking in some veggies and whole grains, these muffins are great for every mom! Not only is it healthy but it is also very easy to do. Your mom will definitely want a dose of these on a regular basis.
16. Zucchini Noodles with Avocado Pesto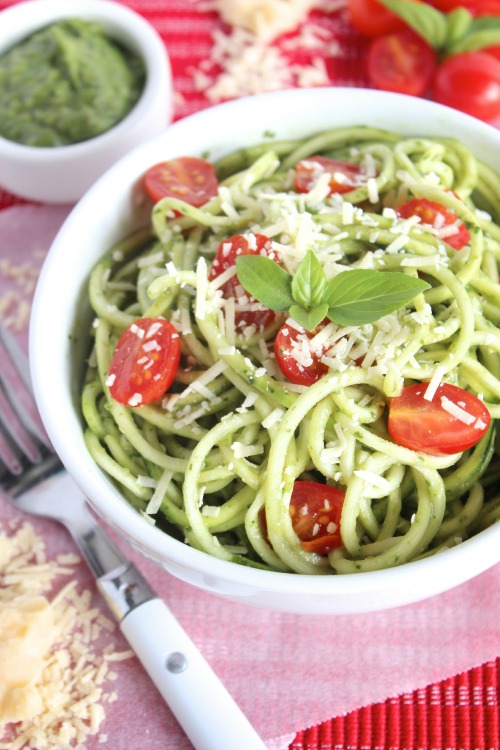 Think outside the box with this brunch recipe.
All natural, super simple, and insanely delicious, this treat is perfect for health-conscious moms (or anyone who doesn't like feeling comatose after a large meal). It's a nice alternative to your regular spaghetti with meat sauce and who knows, your mom might be so interested she learns it for herself?
17. Spring Breakfast Pizza with Spiced Hollandaise
We guarantee your mom will love you a little more if you surprise her with this.
Wow! …for once we're left speechless. And I guarantee your mom will be too! I can almost guarantee this will be the first dish served at the dinner table everyone will try!
18. Spicy Shrimp Tacos with Cilantro Lime Slaw
Give this year's Mother's Day a Baja twist with these tacos!
While this may not be a traditional brunch menu, these fish tacos are creamy, crispy, and crunchy – perfect for the adventurous moms of the world. If she's not a fan of Mexican dish, not for long. Who knows, she might just go for Mexican cuisine on your next lunch out?
19. Peanut Chicken Lettuce Wraps with Ginger Garlic Sauce
An easy recipe you can enjoy all year 'round!
A healthy, whole meal complete with savory chicken, peanuts, rice noodles, and cilantro. These lettuce wraps are perfect for Mother's Day and the other 364 days of the year. It also takes less than an hour to do.
20. Apple, Cheddar and Bacon Fritters in Caramel Sauce
We can undeniably say that this recipe is life-affirming.
How can you not want to make this beautiful creation? All you need is the right mix of peeled, shredded, and cored apples. Throw in some shredded cheddar cheese and now we're talking!
21. Peach Pancakes and Chai Syrup
Peaches and Chai come together to create a wonderfully aromatic dish.
These easy-to-make pancakes are flavored with pureed peaches and topped with delicious Chai syrup. We won't blame you if you start pouring Chai syrup on everything you make.
22. Strawberry Poppy Seed Muffins
These muffins are the perfect starters to your Mother's Day brunch.
These amazingly delicious homemade muffins will bring your mom much happiness. Isn't these what we all, ultimately, want to do in life? Bake a couple more and have your neighbors grab a bite of these delights.
23. Watermelon, Persian Feta, Prawn and Herb Salad
This salad recipe is amazing and the perfect meal for an equally amazing woman such as your mom. She'll love you a bit more after one bite. Who knew prawns and watermelon worked so well together? This dish can also be paired with a light and flavorful smoked salmon.
24. White Cheddar and Dijon Baked Eggs
This easy-to-make recipe only requires 6 ingredients and a lot of love! Serve this with baguette bread and you'll wish every day is Mother's Day. Earn bonus brownie points and serve this on a toasted baguette.
25. Cranberry Orange Sparkler
Bottomless mimosas are great but they're not Mother's Day treat. Let your mom relax a little with this pretty-in-pink cocktail. Pair this delightful drink with your go-to prime rib dish and make your mom feel like the Queen she is!
Can't get enough mother's day brunch recipe? Check out this video by The Domestic Geek:
Nothing beats the look on your mother's face once they get to taste any of these dishes. These recipes are sure to delight your mom so feel free to try all of them. Go out in the kitchen and give the whole family the best brunch buffet they will ever have! It might be nice to make this post your brunch menu so they know what to expect.
Do you know other homemade mother's day brunch recipe to please anyone who tastes it? Let us know in the comments section below. 
Up Next: 19 Homemade Bread Recipes With A Savory And Tasty Twist
Editor's Note: This post was originally published on May 6, 2015 and has been updated for quality and relevancy.