A traditional Italian dish, these risotto recipes are to die for.
Risotto Recipes To Comfort And Fill
Risotto is a north Italian rice dish cooked in any number of broths (meat, fish, vegetable, etc) until it achieves its creamy look. Traditionally, it involves wine, onion and butter in the cooking process, but everything else in the dish can range from shrimp to bacon, it's really up to you to pair what you like most with rice. Since there are a surplus of risotto recipes you can try, we've rounded up 14 easy and delicious dishes for all of you to try out!
1. Cheddar Bacon Risotto
Cheddar cheese, bacon and Greek yogurt blends really well to make the rice taste rich and creamy.
2. Pesto Risotto
Instead of using butter and wine, this risotto recipe uses olive oil and some lemon juice for flavor. The risotto is tossed in basil pesto, pine nuts, garlic and basil. Best of all, you can have this delicious meal ready in less than 40 minutes.
3. One Pot Creamy Parmesan Garlic Risotto with Lemon Pepper Chicken
This is a great complete meal, perfect for a busy weeknight dinner. You can have both the creamy, garlic-y risotto and crispy roasted chicken in a single pot.
4. Sweet Corn Risotto
Embrace the flavor of summer with this sweet & savory risotto dish. So fresh, creamy and delightful that you'll be making it again and again.
5. Creamy Mushroom, Onion and Bacon Risotto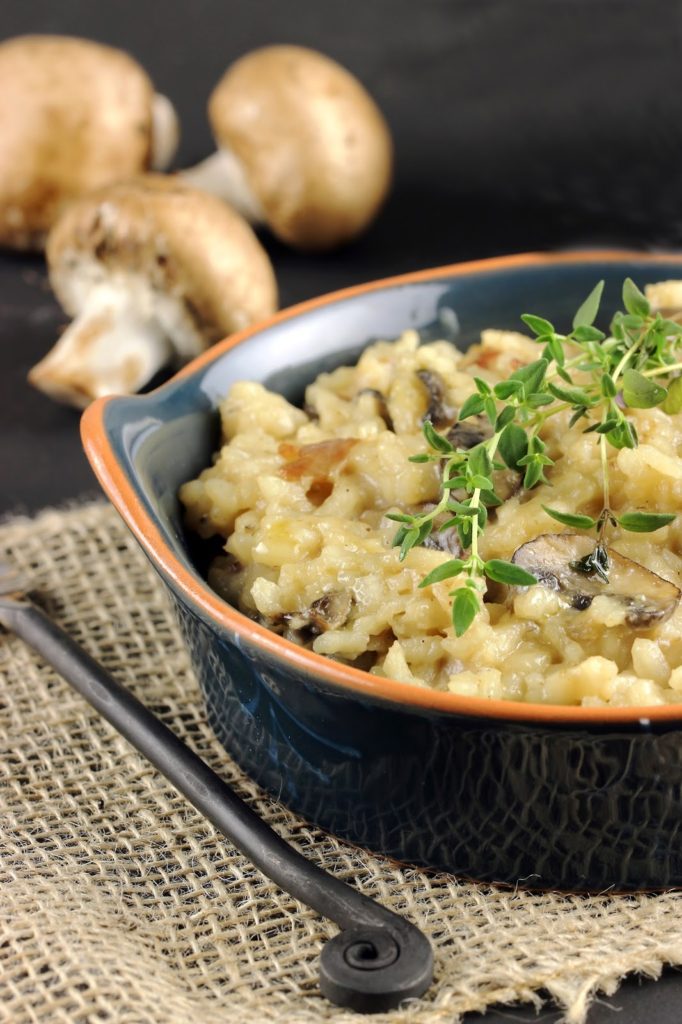 Risotto packed with maximum yumminess! The flavors from mushroom and bacon meld perfectly to create an intense flavor that is completely addictive.
6. Pumpkin Risotto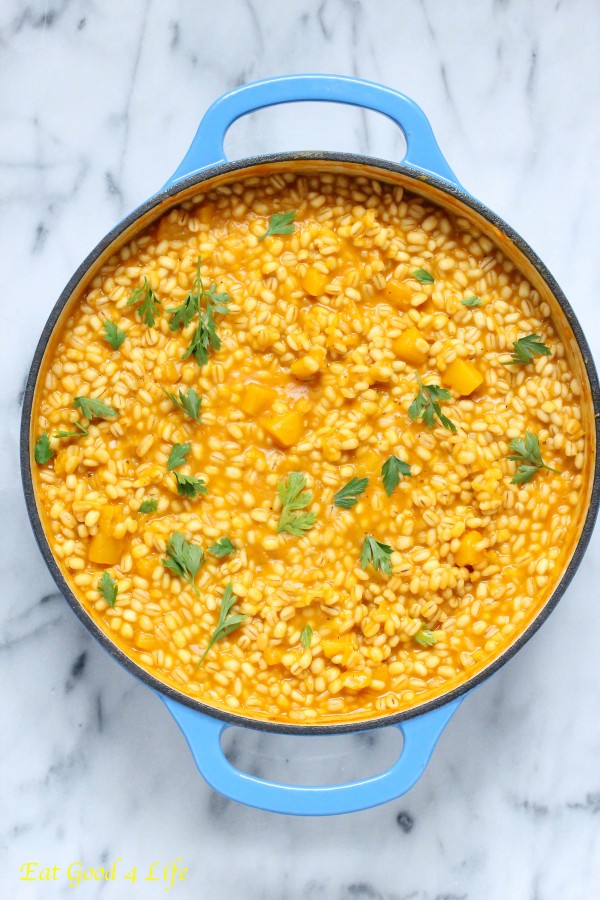 Try this vegan-friendly risotto recipe that's loaded with flavors from fall season. It is so vibrant, so comforting and absolutely ideal to share with your family.
7. Zucchini Tomato Risotto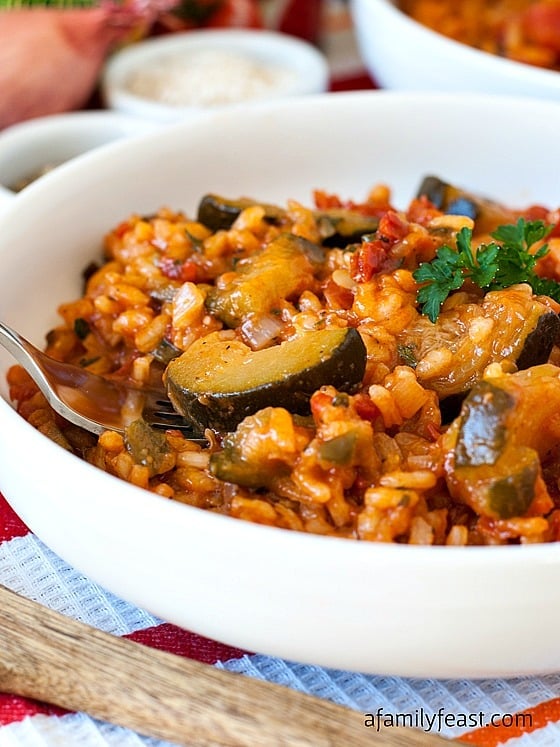 Italian-style tomato sauce combined with sun dried tomatoes, parmesan cheese and other incredible seasonings make this risotto recipe fantastic. It's zesty, healthy and filling!
8. Avocado Risotto
Who doesn't love avocado?! Its subtle, velvety flavors and texture make us fall in love with risotto more than we should be.
9. Fresh Tomatoes and Arugula Risotto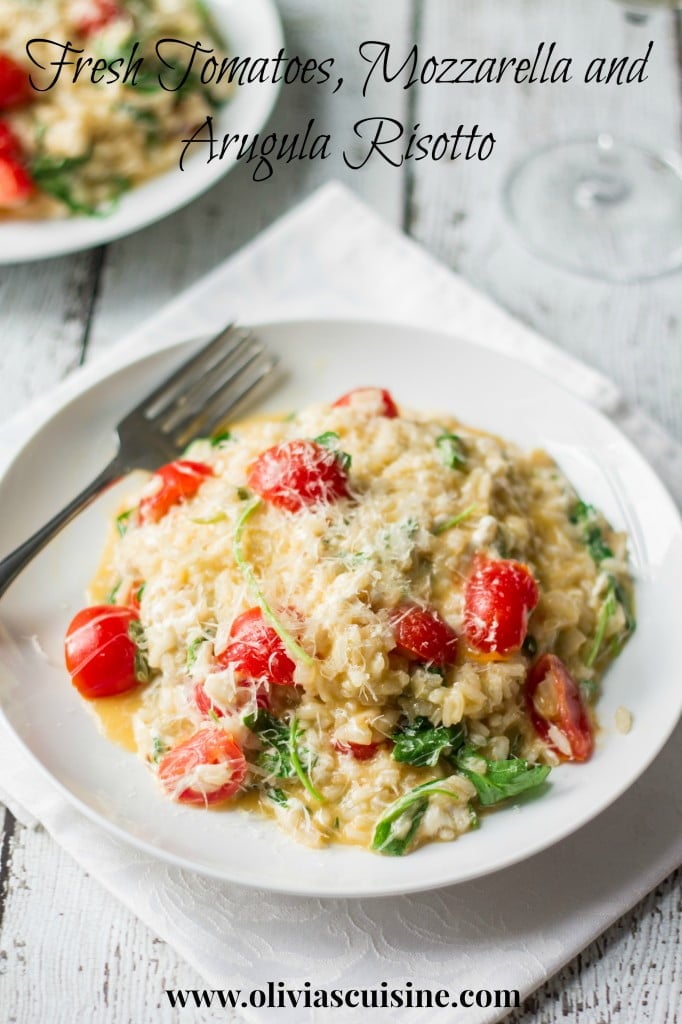 Fresh tomatoes, arugula and mozzarella are slightly cooked and stirred so that you can really feel and taste how fresh and juicy the veggies are.
10. Spicy Coconut Risotto with Lime Shrimp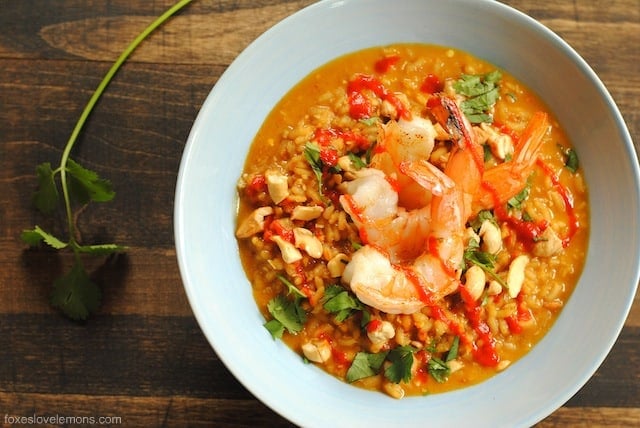 Jazz up your life with this spicy risotto dish. It's perfectly spiced Arborio rice, cooked in stock and coconut milk, topped with lime-marinated shrimp.
11. Spinach Basil Pesto Risotto
If you love cherry tomatoes as much as I do, then this green healthy risotto recipe is exactly what you've been looking for.
12. Apple, Bacon and Thyme Risotto
Aside from a delightful pie, you can also use apples in your risotto recipes. Indulge in this risotto dish in a way you have never experienced before.
13. Easy Brown Rice Risotto with Mushrooms and Fresh Oregano
A delicious and aromatic risotto recipe that has a bunch of sliced mushroom and fresh oregano in it. Every spoonful is loaded with creamy rice and savory mushroom. It's hearty and scrumptious!
14. Parmesan-Carrot Risotto
A traditional risotto dish uses Arborio rice, but this impressive recipe uses long-grain white rice instead. The result….creamy, nutritious and heavenly.
Still looking for a simple and delicious risotto recipe? Watch this video from The Domestic Geek and learn how to cook a tasty mushroom barley risotto:
Did you enjoy these risotto recipes? Let us know in the comments section below! 
Up Next: 21 Mouth-Watering Gazpacho Recipes You Won't Believe Are Healthy
Also, make sure to follow us on Facebook, Instagram, Pinterest, and Twitter!
Editor's Note – This post was originally published in December 2015 and has been updated for quality and relevancy.