Happy National Chocolate Chip Day! Let's celebrate all the wonderful chocolate chip dessert dishes there are!
National Chocolate Chip Day
It's National Chocolate Chip Day!
Not to be confused with National Chocolate Chip Cookie Day which is on May 15th. It's time we honored the glorious chocolate chip and thanked it for being part of some of our favorite dishes and fondest memories. We've gathered 28 of our favorite, most decadent chocolate chip dishes to eat the day away with!
image via Gringalicious
This recipe had us at "fluffernutter." We don't know what it means, but gosh darn do we like the sound of it.
image via Half Baked Harvest
One recipe to rule them all, one recipe to bind them, one recipe to devour in the middle of the night and pass out next to.
image via The Girls On Bloor
Haven't been camping in a while? Bring the campfire treats to you with this S'mores casserole recipe!
image via Ambs Loves Food
We love cream cheese and we love chocolate chips, so regardless of the sugar content, this recipe just makes sense to us.
image via Hungry Couple NYC
All this recipe had to say was "oreo crust" and we were already sold, but then you add chocolate cheesecake on top of that? *shakes head* It's as if someone has been reading our diary.
image via Bakerita
Rachel from Bakerita always has great desserts and this is no exception. Oozing caramel, decadent chocolate and cream peanut butter come together to form the holy triumvirate of dessert ingredients.
image via F & B Department
It's a well-known fact that Nutella in anything automatically makes it a great recipe, so, of course this recipe is going to be amazing. We don't even have to try it to know.
image via Dessert For Two
If mint chocolate chip is your flavor combo, then these donuts are sealed with a kiss and dedicated to you.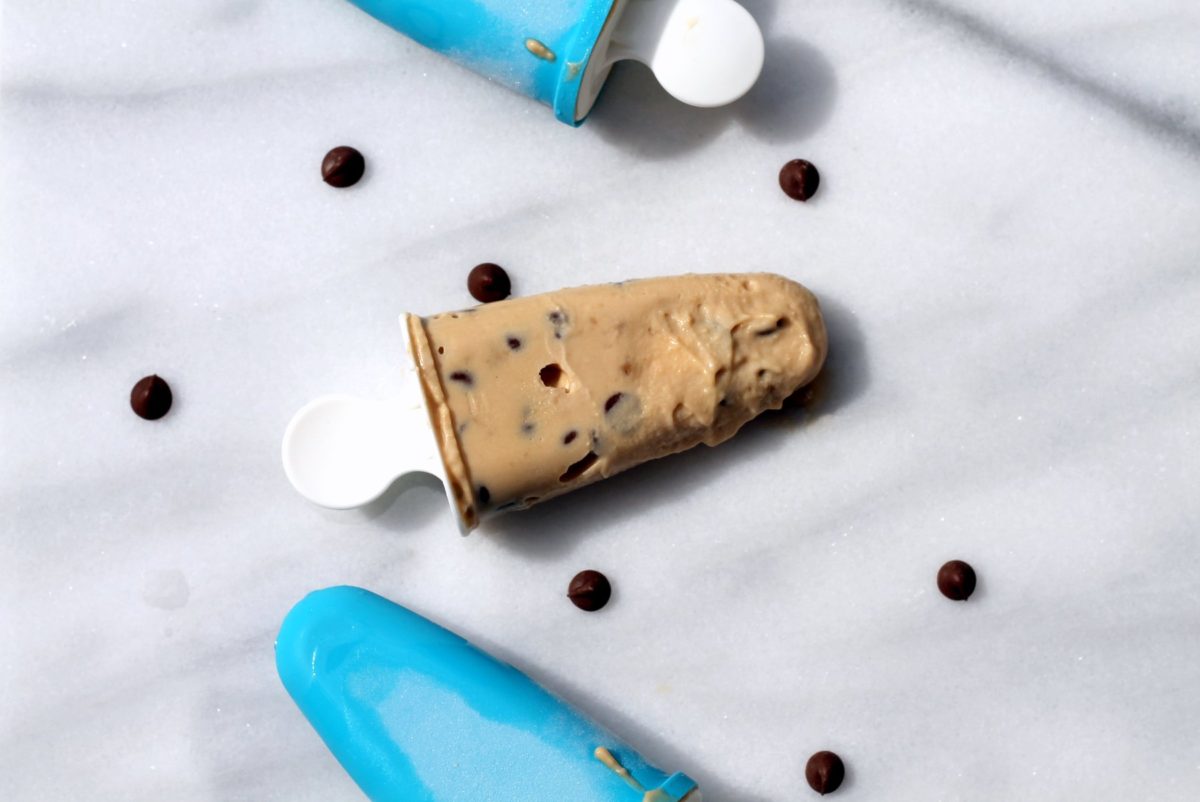 image via Ciao Veggie
These chocolate chip frozen yogurt bars are about as healthy as it gets when it comes to dessert. So, treat your body right and make a batch of these. Your health depends on it.
image via Rawberry Fields
We've posted Rawberry Fields recipes before and there's a reason we always come back to them. They're incredibly delicious and regardless of how decadent they taste, are good for you!
image via Kevin Is Cooking
Scones are one of my favorite breakfast pastries. When done right, they're flaky, buttery and perfect for dipping into that morning cup of joe. Well, rest assured, foodies, that these scones are done right and will leave you craving more.
image via Veggie Primer
Where are all my gluten-intolerant peeps at?! Get a load of this moist and completely gluten free chocolate chip cake. Nummy, right?
image via Living Well Kitchen
This cookie dough is made with chickpeas. We repeat: this cookie dough is made with chickpeas. How ingenious is that and, more importantly, how delicious does this look?
image via Sally's Baking Addiction
Forget the Victoria's Secret runway show! Let's put a couple of pizookies on the catwalk instead for a show that's just as beautiful, if not absolutely mouth-watering.
image via Sweetest Menu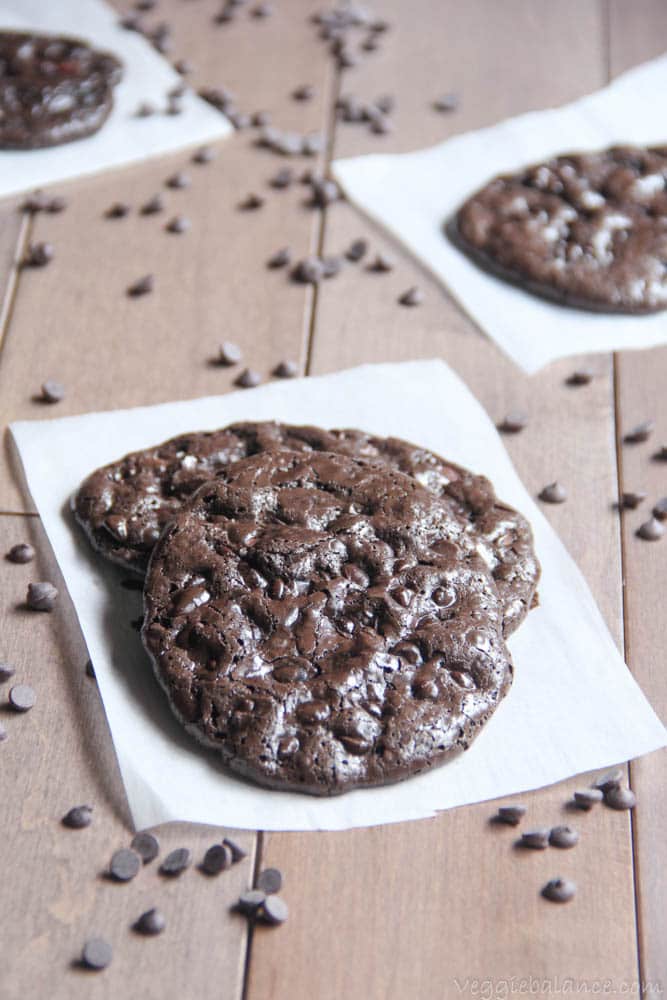 image via Veggie Balance
Having a bad day? It's okay, just make a batch of these to turn that frown upside down.
image via Sugar Loves Spices
Biscotti is the ultimate dunkable dessert. It's crispy, light, flavorful and a simply elegant way to start your day. If you're feeling extra fancy one morning, make a batch of these guys and revel in how good it is to be alive.
image via Recipe-Diaries
Could desserts like this be the reason why America is so obese? Maybe…but, for this moment, we're okay with that.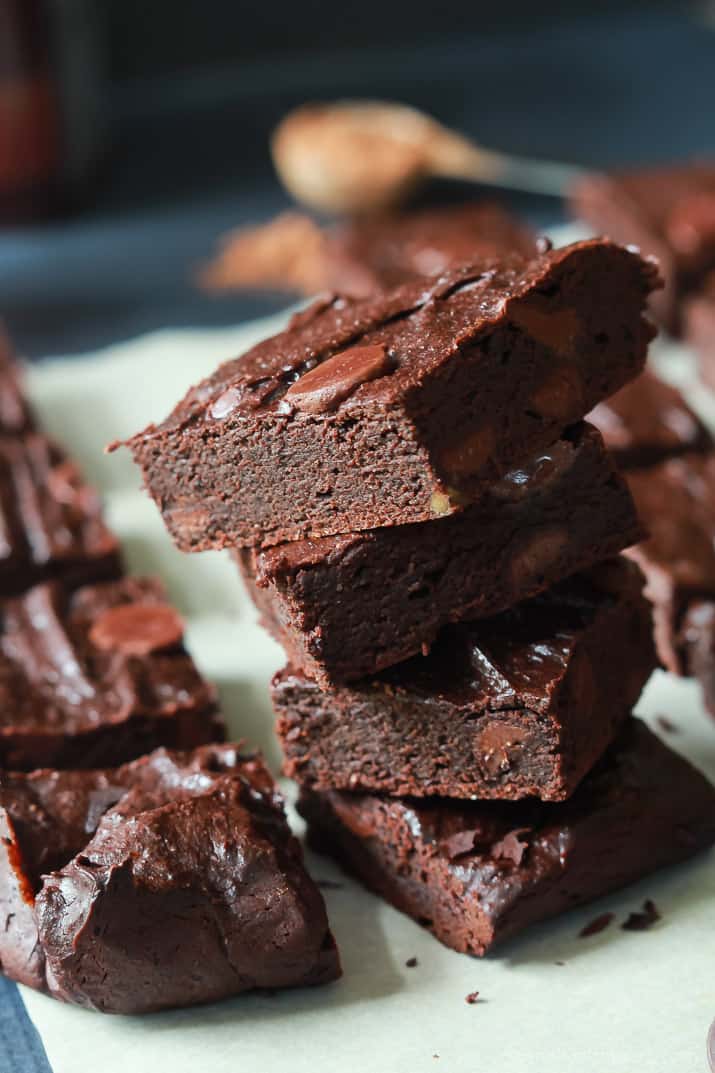 image via Joyful Healthy Eats
Avocado brownies are the perfect, easiest way of getting in your daily dose of healthy fats without having it taste no bueno.
image via Like Mother, Like Daughter
It may not be the same Blondie, but you better believe we're going to hum "Heart of Glass" while making these.
image via Sweetest Menu
Drop the mic and walk off stage because there is no way anyone can top this recipe.
image via An Edible Mosaic
This one's for you, paleo foodies! A delicious paleo treat to beat the heat and celebrate National Chocolate Chip Day with!
image via Aninas-Recipes
As kids, we hated citrus and chocolate chip together, but as adults, we are lovin' this recipe.
image via Pass The Cocoa
There's nothing quite like a classic plain ol' chocolate chip. If you're a chocolate chip connoisseur, feast your taste buds on this recipe.
image via Gnom Gnom
Cue Shout Out Loud's "Hard Rain" now, please.
image via The PPK
When it comes to vegan recipes, you'll be hard pressed to find someone who does what Isa Chandra Moskowitz does. She is the Queen of Vegan and we humbly bow down to her.
image via My Wife Makes
I cannot emphasize strongly enough how incredibly difficult it is to make vegan macarons. The main ingredient in macarons, which is egg white, is extremely difficult to replicate in vegan cooking. That's where aquafaba comes in. What is aquafaba? The white mushy shells on chickpeas. These shells are crazy useful and can be used to make a variety of delicious vegan meals.
image via Well Plated
Why is there a zucchini in there, you ask? Why the heck not is our answer! This bread is so soft, moist and flavorful, you won't even notice there's a vegetable in them.
Related Posts: 
Don't forget to keep in touch, foodies!
Sign up for our daily newsletter here!
Have Instagram? Don't forget to follow @HomemadeRecipesOfficial.
Click here to Like Us on Facebook.
Click here to Follow Homemade Recipes on Pinterest