Welcome the Chinese New Year with authentic Chinese New Year food at home. These recipes will make you appreciate Asian flavors even more!
Chinese New Year Food Ideas You Can Enjoy with Everyone
Chinese New Year or the Lunar New Year is almost here. The Chinese community across the world is busy preparing for one of the biggest and most significant festivals in Chinese culture. According to tradition, every family must clean their houses in order to get rid of all the bad luck from the past year. Aside from that, instead of dining in restaurants, it's important for the family to share dinner at home. They cook not just ordinary dishes but those foods they believe will bring good luck to every home.
Enjoy these recipes and may you have a very happy and prosperous Chinese New Year!
1. Dumplings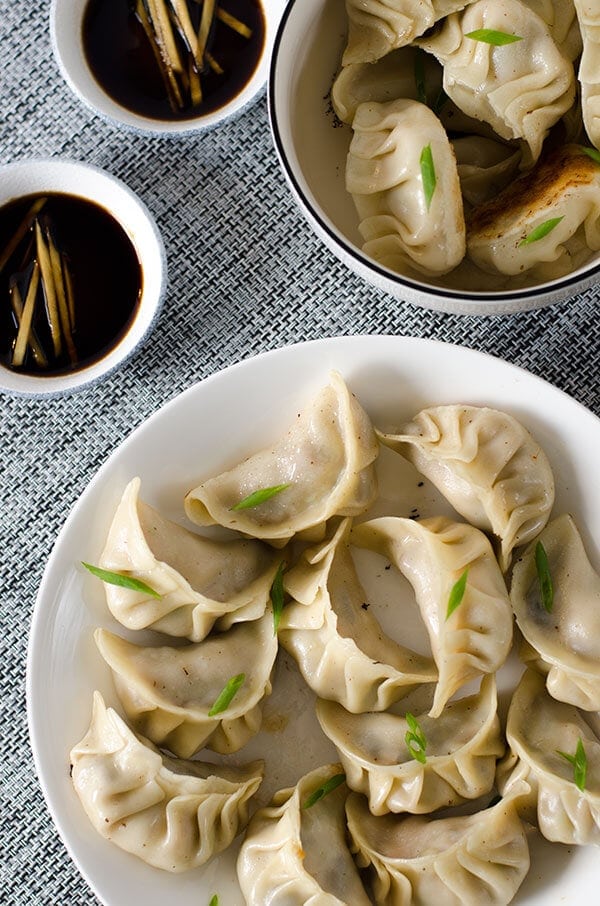 These San Xian potstickers are filled with shrimp, pork, and shiitake mushroom–three delicious and tasty flavors to make you want this dumpling recipe on your Chinese New Year table. While the Chinese consider dumplings to be an everyday food, the choice of fillings can make it more festive. San Xian means three treasure so I thought these dumplings are lucky enough for Chinese New Year!
2. Mixed Congee
Mixed congee also known as the eight treasure congee is made with glutinous rice, which is why it has a very rich and slightly sticky consistency. In China, they serve this at the beginning of the Lunar New Year.
3. Longevity Noodles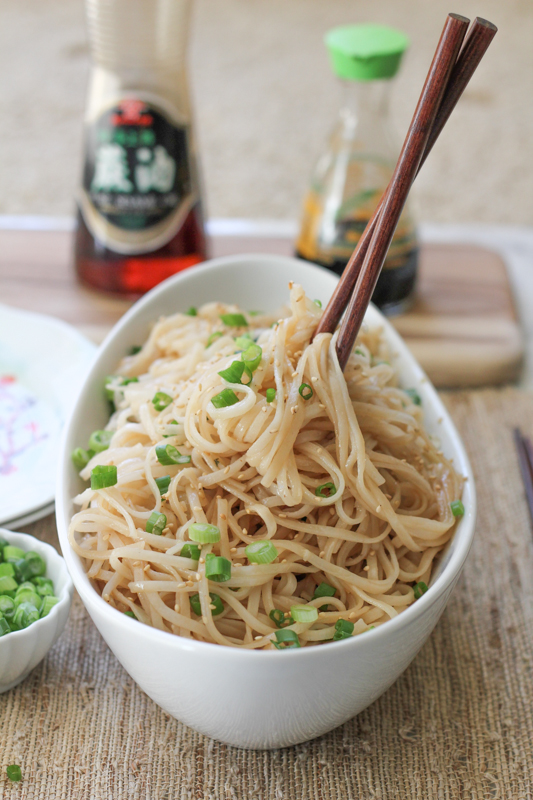 Long noodles for a long and prosperous life! It's one of the good luck foods for Lunar New Year. This particular recipe for longevity noodles takes just 15 minutes to prepare. It's easy and tastes really good–great to share with the whole family or for a crowd.
4. Buddha's Delight (Jai)
This is a flavorful vegetarian stew made with dried bean curd sticks, dried black fungus, dried black moss, dried black shiitake mushrooms, dried lily buds, and deep-fried tofu. Serve this healthy dish on the first day of the Lunar New Year for good luck.
5. Chinese Spring Roll
Chinese spring roll is a dish Chinese people eat in a typical day as an appetizer, but during Chinese New Year eating spring rolls is believed to bring good luck. It's also a way to welcome the arrival of spring! This is a deep-fried spring roll recipe anyone can prepare. It's also packed with a fresh meaty flavor you'll surely love!
6. Steamed Whole Fish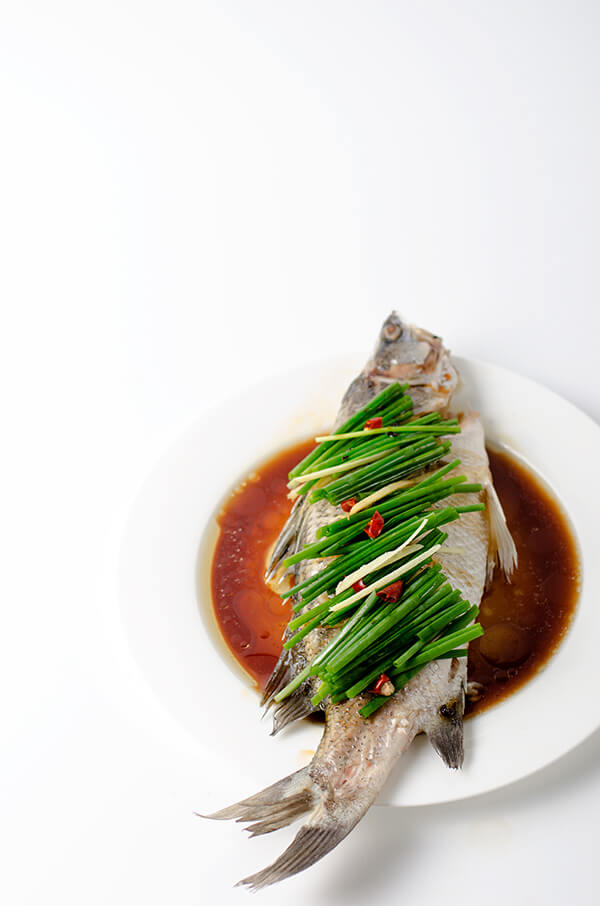 An ancient Chinese belief says that serving steamed whole fish on Chinese New Year will bring an increase in prosperity. It's actually an easy task to steam a whole fish since you're just going to use minimal seasonings to preserve the fresh flavor of the fish. Try this recipe and enjoy sweet and savory steamed fish with your family.
7. Sweet Rice Cake (Nian Gao)
Although there's always a great amount of Nian Gao or sweet rice cake available in every store as we get closer to Chinese New Year, it's still best to make a homemade version. It's fun and more sincere if you serve a delicacy you made on your own. Nian Gao symbolizes growth and progress. And besides serving this on Chinese New Year, it's also a traditional gift to offer to relatives and close friends.
8. Pineapple Cookies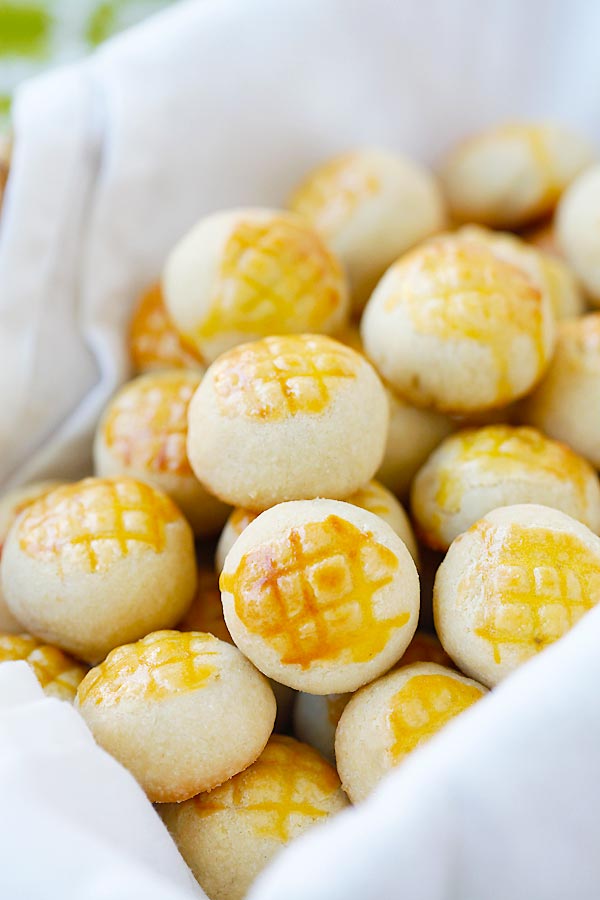 Pineapple cookies or pineapple tarts are must-have pastries during Chinese New Year. They are delightful cookies with a mildly sweet pineapple filling. This recipe makes adorable pineapple tarts in an easy-to-make round shape.
9. Chinese Turnip Cake
Turnip cake is a traditional Chinese dim sum dish which always shows up on Chinese New Year. This recipe incorporates two medium turnips though the traditional recipe calls for radish. Pair this with chili sauce and enjoy!
10. Chinese Poached Chicken
If you'll try this tasty Chinese poached chicken recipe, you won't notice you're chowing down a whole chicken in one serving. It's that good! This Chinese poached chicken known as white cut chicken is commonly served during the Chinese New Year.
Try this Vegan Pumpkin Basil Pinwheels #recipe to start the #NewYear in a #healthy & #vegan way!https://t.co/SX75pTAKtr pic.twitter.com/r0oFA0QBRM

— Homemade Recipes (@BestHomeRecipes) January 4, 2017
11. Chinese Almond Cookies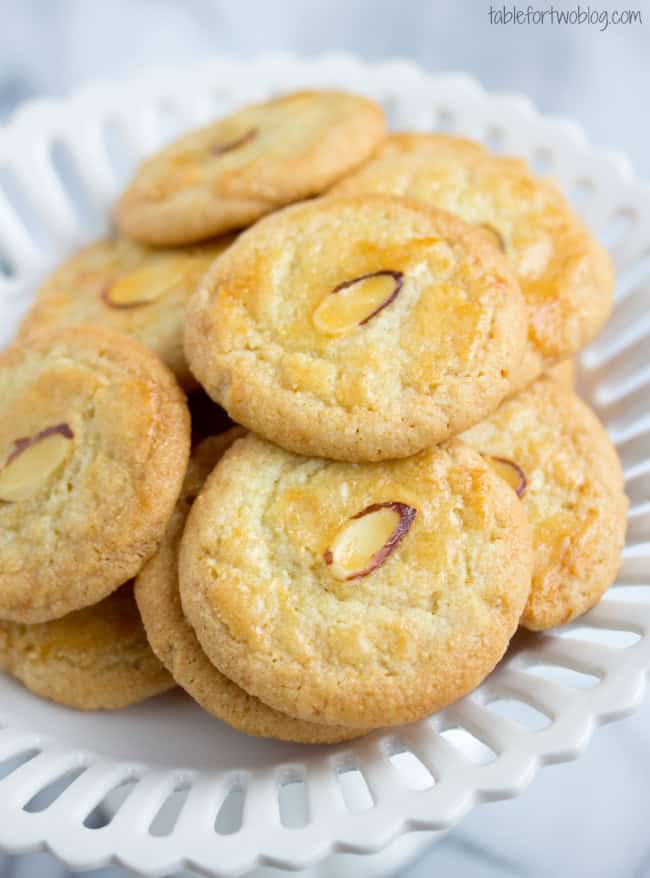 Almond cookies are also one of the traditional Chinese cookies served during Chinese New Year. They resemble coins to give you good fortune. But you don't have to wait for Chinese New Year for some delicious almond cookies. You can easily make these treats year round as snacks and desserts.
12. Chinese BBQ Pork
Bring home the famous Chinese roasted pork dish with this incredibly easy recipe. Restaurant-style Chinese barbecue pork is a bit delicate but since this is a homemade version, you can simplify it by using a basic Char Siu sauce.
Watch this video from Kathy Makattack and learn two easy Chinese New Year decorations using red packets:

I hope you find your favorite Chinese New Year food on this list! This list boast of authentic Chinese recipes everyone can enjoy. They are really easy and quick to prepare without compromising the taste and the flavor. So, if your family celebrates Chinese New Year, you must have a look at these recipes! There are lots of options everywhere but these particular recipes are the most delicious and tried-and-tested recipes to wish your family luck, prosperity, and happiness!
Which Chinese New Year food ideas are you planning to try? Share your experience with me in the comments section below. You might also want to try this Dumpling Recipe.
Don't forget to keep in touch, foodies!
Sign up for our newsletter here!
Also, make sure to follow us on social media:
Facebook
Instagram
Pinterest
Twitter
Tumblr
Featured Image via Port of Los Angeles