Looking for easy chili recipe crock pot ideas? Let us help you with these 13 chili recipes you'll definitely fall in love with.
13 Chili Recipe Crock Pot Ideas
Chili is one of the most beloved and enjoyed cold weather meals. Not only does it taste good, but it provides the comfort often needed on those cold winter nights. Since we know your life keeps you occupied, we want to make this process as easy as possible for you. So, here are some chili recipe crock pot ideas to try out! Simply toss in all your ingredients, set the timer, and voilà, you'll have a hot and ready-to-go dinner waiting for you at home after a long, busy day!
1. Slow Cooker Turkey Chili
The best way to start and end your day is to indulge in a bowl full of this slow-cooked turkey chili. This hearty meal has lean ground turkey, black beans, and red kidney beans in it. Great source of protein, right? It is also a delicious weeknight meal. Prepare the chili in the morning and let the slow cooker do its job.
2. Skinny Crock Pot Chicken Chili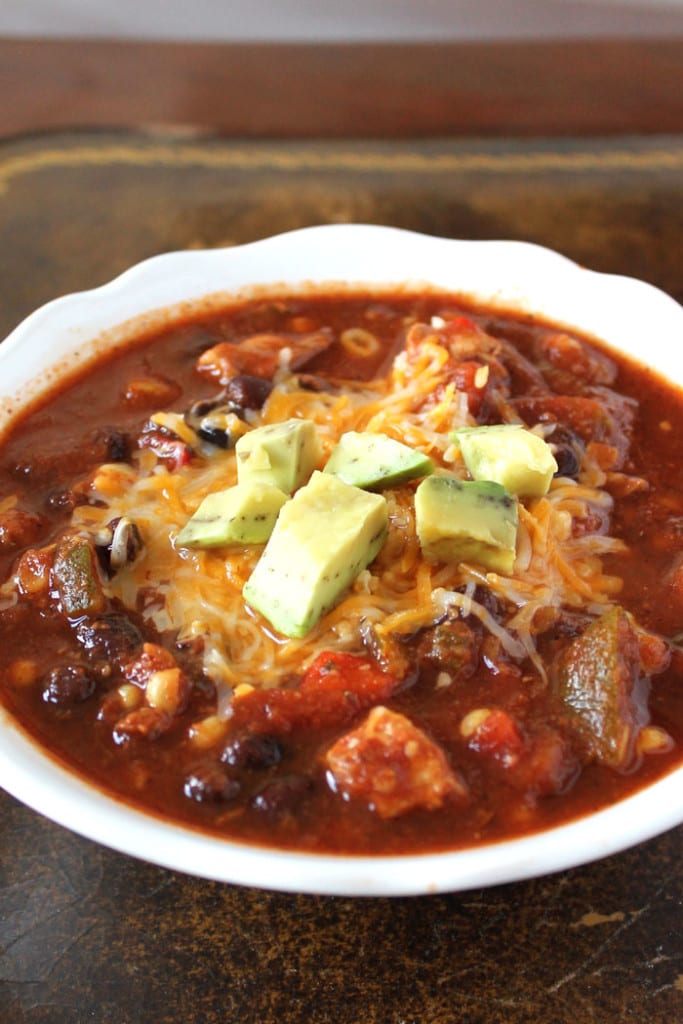 Filled with chicken, black beans, corn, avocado, and zucchini, this
comforting meal
is so nutritious and so filling—just enough to get you through the day. It's a lighter version of your basic five-ingredient chili with almost the same flavor, just way healthier!
3. Crock Pot Frito Chili Pie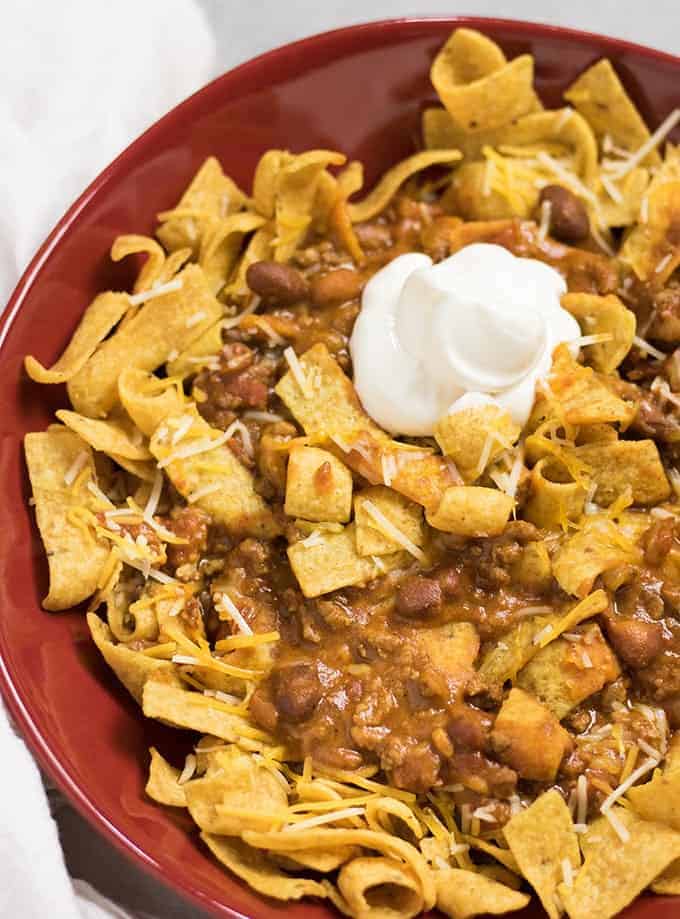 What do you get when you smother Frito chips in cheddar cheese and chili? This Frito chili pie of course! All you need to do is to devote 10 minutes to cook the chili, then you can just add the chips and cheese right before lunch or dinner.
4. Crock Pot Chili Mac and Cheese
We all want a tasty and flavorful meal and when it happens to be so easy, then it's a big plus! This chili mac and cheese has all of that! Tasty and easy!
5. Creamy Crock Pot White Chicken Chili
Instead of using canned soup and a packet of taco seasoning, this chili recipe uses a subtle white sauce making it not just healthy, but tasty as well! And with a pile of chicken chunks in it, this dish is simply the best!
6. Lentil Sweet Potato Chili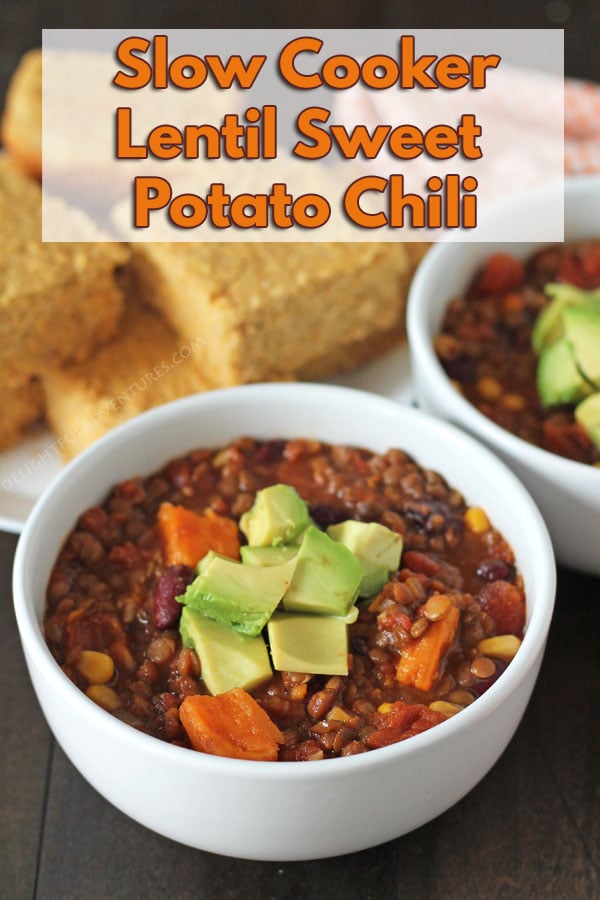 With hearty lentils, red beans, corn, and sweet potatoes, this healthy chili recipe is filling and jam-packed with veggies. Not to mention it tastes great! Serve with cubed avocado on top and you've got yourself a delicious and nutritious fall meal.
Get cozy with a bowl of #turkey chili mac. https://t.co/9X9hgW4dRh pic.twitter.com/BQzwJ2EJUf

— Homemade Recipes (@BestHomeRecipes) August 20, 2017
7. Crock Pot Queso Chicken Chili
There's a lot going on with this chili soup recipe. It's filling, cheesy, creamy, spicy, and perfect for chip dippin'. Make enough to have some leftovers because what's better than having this dish waiting for you to come home? Bringing some more to work the next day!
8. Vegan Crock Pot Quinoa and Black Bean Chili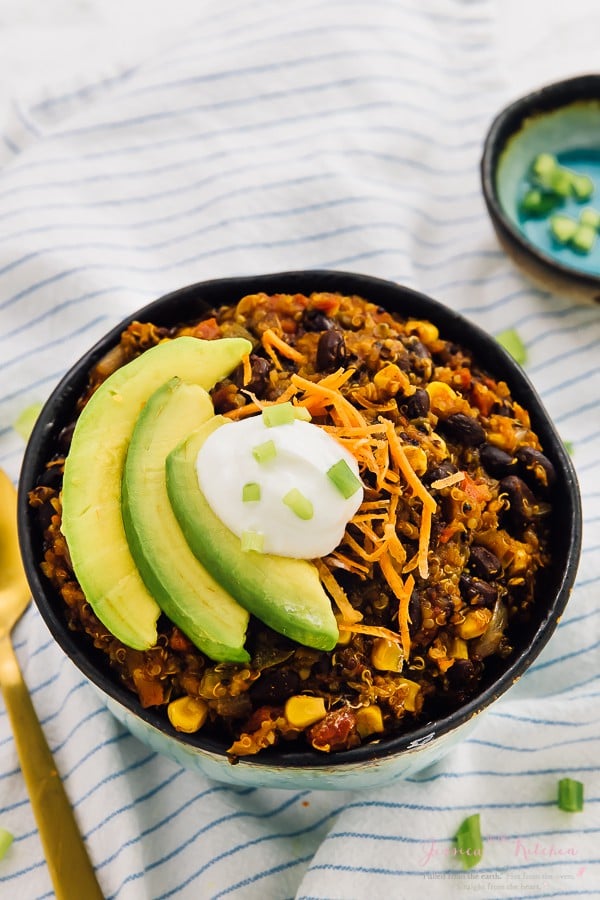 Sometimes all we need is a warm bowl of a tasty, spicy, and hearty meal as a means of relaxation. This quinoa and black bean chili recipe fits the bill! It's packed with quinoa and black beans, all coming together to create a very satisfying dish. It's vegan-friendly, too!
9. Slow Cooker Vegetarian Chili with Butternut Squash
Make this chili with butternut squash recipe as your go-to healthy meal. It's super rich, flavorful, and definitely comforting. This vegetarian dish will impress your family and guests.
10. Slow Cooker Ranch White Chicken Chili
What makes this white chicken chili so special is the ranch dressing mix. Ranch dressing blends perfectly with the herbs and spices, giving this chili soup a unique flavor you'll surely love. Slow cooking this chili will bring it to perfection.
11. Crockpot Creamy Taco Chicken Chili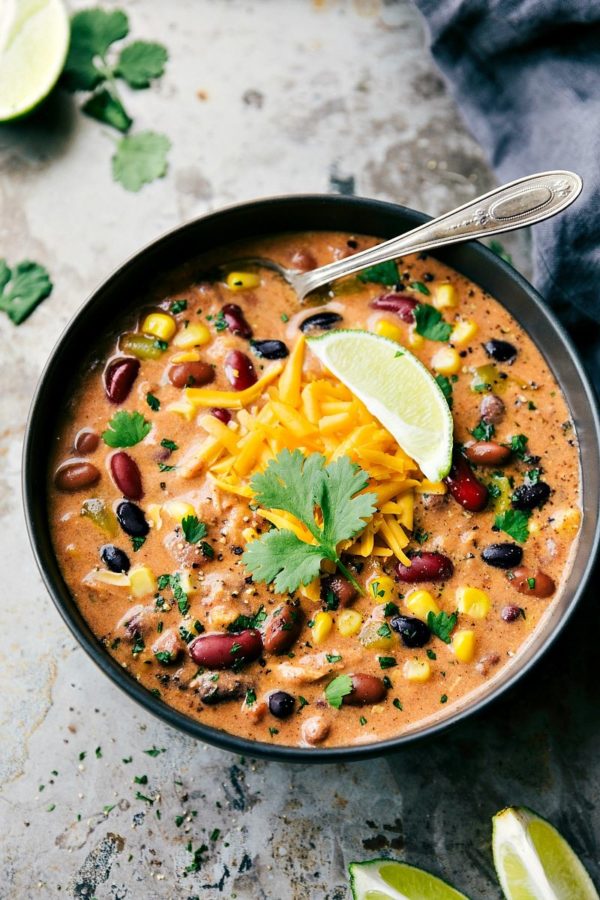 This crockpot taco chicken chili is a cross between an enchilada soup and enchilada chili and is loaded with hearty ingredients such as chicken, beans, and cheese. Just throw in some taco seasoning and top it with your favorite taco ingredients such as avocado and tortilla chips.
12. Slow Cooker Buffalo Chicken Chili
This buffalo chicken chili is made special with the addition of blue cheese crumbles on top that goes well with the spiciness of the buffalo sauce and acidity of the tomato sauce.
13. Crock Pot Pork Green Chili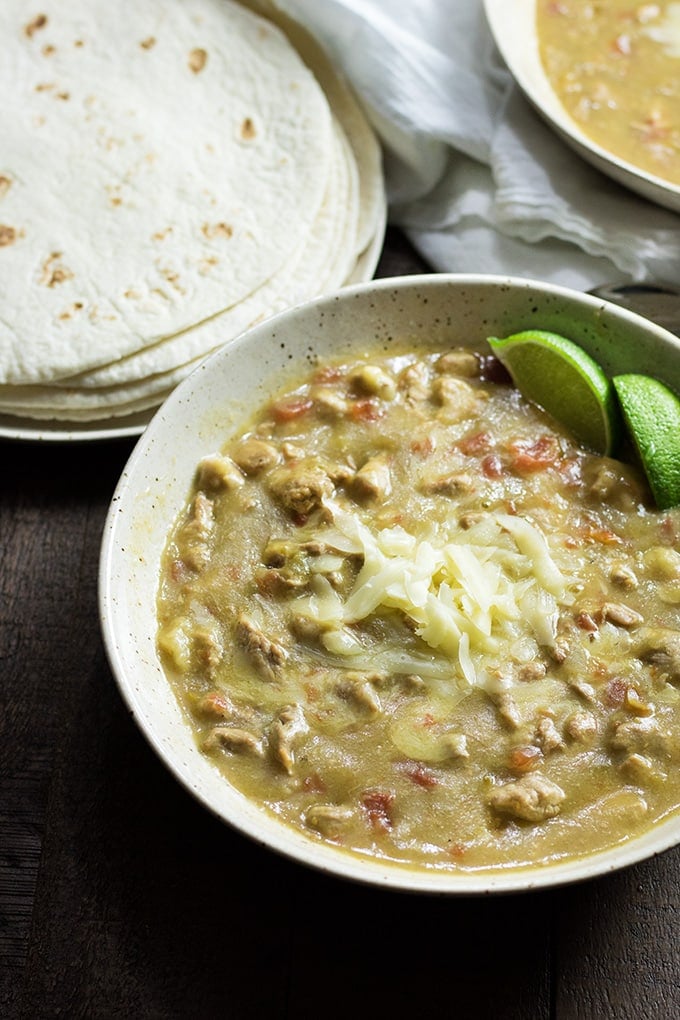 This green chili recipe gets its unique color from the addition of salsa verde. Paired with tortillas, this will make the perfect comfort food for those days when you just want a good meal.
Check out this video from Mama Approved for this yummy crock pot cream cheese chicken chili recipe.
Nothing beats a bowl of chili on a cold day, but these unique chili recipe crock pot ideas certainly prove this dish can be enjoyed in a variety of ways on any given day. Try your favorite recipe and be sure to get creative! I hope this list helped you find the perfect chili recipe for your next event, whether it's a quiet dinner at home or game night.
Which of these chili crock pot ideas are you going to try tonight? Tell us about it in the comments section below.
Up Next: 21 Mouth-Watering Gazpacho Recipes You Won't Believe Are Healthy
Don't forget to keep in touch, foodies!
Also, make sure to follow us on Facebook, Instagram, Pinterest, and Twitter!
Editor's Note – This post was originally published in October 2015 and has been updated for quality and relevancy.